What Our Clients Say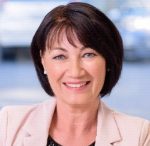 Responsive Team and Seamless Migration
Vertech are very responsive to our needs. They answer service calls very quickly and are proactive about suggesting improvements to enhance our system. Our staff love the fact Vertech access our computers remotely to solve issues rather than waiting for someone to appear on site.
Vertech provided a seamless move to their eFolder cloud storage solution which gives us easy access to documents 24/7 from anywhere without the need for a troublesome server or VPN.
We definitely haven't regretted our move, all our staff are very happy to work with Vertech and know that when a service call is logged with them it is answered and the issues are dealt with very quickly.
Donna Masters
EdenFX HSE Recruitment
---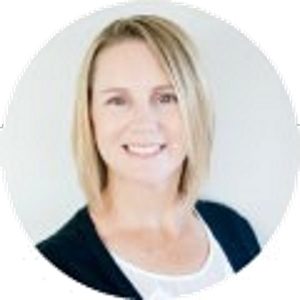 Great Communication, Available, Knowledgeable
We've recently moved to an Office 365 Hosted Exchange setup. Having 365 has helped our small office to be easily connected (with one person working off shore this has be super helpful and efficient), it's also great across all devices.
The team at Vertech makes it really easy with great communication and they really know their stuff. I'm glad we chose them as it's so much easier having someone who is available to talk to, knowing they are taking care of the background so we can concentrate on our business. It's been very releasing not having to worry about the IT.
Megan Lamont
Managing Director,
Vertigro Property Management
---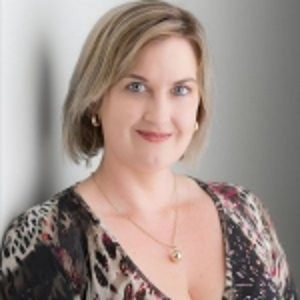 Up-to-Date, Reliable, Cyber Protection
We had been without a IT support partner for a while and we had growing concerns about Cybersecurity. Vertech have taken us under their wing with advanced endpoint protection, email filtering, and a cybersecurity awareness training program so I no longer need to worry as we now have an experienced team looking after all our IT requirements.
They are accessible, as and when required which is a great improvement upon our past experiences so if you want a team who are personable, reliable and up to date with the latest in IT then I would definitely recommend Vertech to you.
Rebecca Stilton
Managing Director,
SLA Accounting
---
A Great Load Off Our Minds, Excellent Organisation
Since engaging with Vertech it's been a great load off our minds knowing that if something goes wrong there is someone competent to call to get tech help quickly & that we are protected from external hackers with the layers of cybersecurity systems they've added.
Their technical response is prompt and the organisation of tickets is excellent so that jobs are followed through on by their close-knit team with owner directly involved. They have enough staff that the job can be done, but not so many that the job gets lost or passed around. Personalized and friendly service!
Cliff Hopkins
Managing Director,
SHINEON LTD
---
Efficient Service, Successful Outcomes
Vertech is a company that provides an efficient service and has been able to provide solutions to make sure our information is centralised and secure. Having had one data loss incident, Vertech were able to restore files quickly and ensure security to our data.
They have offered us IT solutions which meet our needs and are able to work with us at an IT literate level we understand, responding to our needs with efficiency and we have always had successful outcomes.
I recommend you partner with Vertech if you are looking for a company to work with you to look after your companies best interests with solutions that can grow with you.
Jason Braithwaite
Besafe Workplace Training
---
No More Wasted Time, Truly Mobile
Since moving to Office 365 and eFolder with Vertech I can now pick up engineering drawings from the office, on my laptop and work from home seamlessly. All files are updated to each device as I save them – no more wasted time bringing files with me on a stick, or painful downloading and resaving once I have modified them. If you need to be truly mobile and work from different places, and/or want to share files with other staff members, with the work always saved up to date for all users, this is the best system I have used. Data security is simply not on my mind as all the work is also kept on the cloud, and Vertech guarantees restoration of files should anything cock up. Vertech stops it all first anyway with their filters. Recovery can be from any previous version so even if a file is wrongly deleted or modified up by one of the staff members, we can restore to pre-cockup.
Stewart Cunningham
Pidcorp Engineering Ltd
---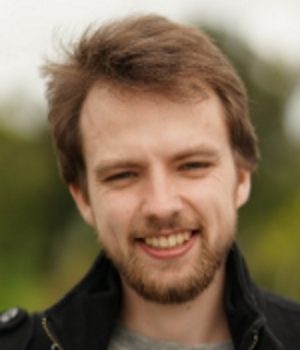 A Simple Solution To Enable Us To Scale
Zesty is growing and we need a way to collaborate on projects without worrying about data backups. Vertech provided a simple solution that will enable us to scale without stress. BASICALLY, we're really happy with how eFolder is making our file system easy, safe, and secure.
Whether you are starting out in business or seeking to replace an aging server we definitely recommend the team at Vertech to look after you.
Will Lainson
Director, Web Developer,
Zesty Design Limited
---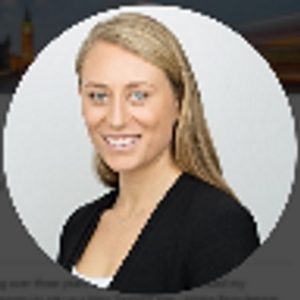 Impressed From Start To Finish
We were impressed with Vertech start to finish. Efficient and personal in their approach from quotation, adjustments, delivery and implementation the whole team have been friendly, accessible and eager to help. Ben in particular did a great job at getting our tech and systems set up in our home offices – answering all of the little questions! Looking forward to an on-going supportive relationships with Vertech.
Minta Smith
Manager,
Home Recruitment Ltd
---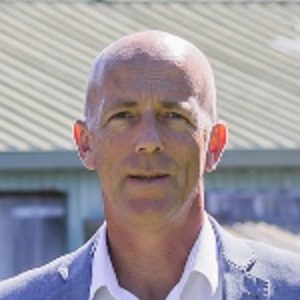 We Feel Like Their Most Important Client
Vertech have brought a number of software innovations to our IT landscape but, most importantly they have managed to maintain a human face and a desire to make us feel like their most important client.
Most Kiwi Companies want to know who they are dealing with particularly with IT. Our systems and data are the most critical aspect of our business, it has to be looked after by somebody you can trust and Vertech with their personalised IT solutions provide this.
If you are considering making a change in your IT support team take the step closer to Vertech, their people and structure are top quality.
James Boughey
International Cargo Systems Ltd
---
Follows Up and Partners The Process
Moving to Office 365 for hosted exchange and Office 2016 meant having a total email and spreadsheet solution that I can use on multiple platforms whenever and wherever I am in the world. Being able to access on multiple platforms and having instantaneous updating across the system has been very beneficial.
Vertech followed up consistently and constantly during the process of changeover to make sure it was going smoothly. They also provided quick response to issues that occurred both during and after the install to make an overall smooth transition.
I would recommend Vertech as an IT firm that follows up and partners the process rather than just installing.
Tony Lee
Café Concepts Ltd
---
We've recently moved to Office 365 for hosted Exchange and greatest benefit is the ease with which mail is usable between multiple devices.
Vertech shows a genuine empathy and understanding of our business, it's objectives and how to best translate into a comprehensive IT strategy for now and the future. They have a really well structured support process that ensures we get visibility of the state of the work request and a definite resolution to issues we have.
Vertech obviously see themselves as a business partner to us, evident in the way that we are supported. With Vertech there is no doubt about competency or response time. Vertech's sound procedural methods coupled with a genuine personal service make it hard to find fault with the support they provide in often stressful times of issues.
Our business completely fails without great IT support. Vertech realise this and treat us in such a way that there is no risk in the relationship we have with them, something that appears to be rare in our dealings with other IT firms.
Mike Penney
DisplayMakers Limited
---
Vertech's Workstation Security Package and Dashboard access give me the ability to quickly respond to issues arising on remote computers and resolving them whether they are 13 meters or 13,000 km away from tech support.
They take the time to listen to what I/we want to achieve and generally know what to do before the job, thus do not learn it on our dollar.
Vertech take a personal pride in getting a job done, and the combination of having the expertise to advise a customer and listening to the customer before undertaking a project means we get the jobs done the way we expected to be done first time.
Rob Blance
Simunovich Group
---
We've recently moved from a SBS 2011 system to Office 365 for email & Vertech's Cloud storage solution, Efolder Anchor. Now our data is accessible at all times by anyone in our team, wherever they are without having to worry about a server crash.
Vertech's Personal Service and the speed of response when there is a problem really stands out, If you're unhappy with your current IT support people choose Vertech, you won't be disappointed. Friendly people who know their stuff.
Jo Cranston
Office Manager
Consumer Credit Management Ltd
---
I would like to take the opportunity to thank your team for the help with the mail migration project. It was run very smoothly, and we appreciated they worked through weekends to minimise interruptions.
Reliability is the main reason we decided to move onto Office 365 Exchange Online. With own hosted mail server, the hardware and the operating system were past their end of life for support (SBS 2008) and so outages were becoming a worry. It's good to have the confidence now that our communication through email which is critical to our business is stable & reliable.
Vertech understand the needs of our business and gives advice based on our needs. They work with us as supporter not supplier bringing a level of professionalism to their personalised services to add even more value. Vertech ticks all the boxes.
Tao Xia
Financial controller
International Waste Ltd
---
Vertech has taken care of our server and network infrastructure since March 2007. In that time, Amnesty New Zealand has grown from a small handful of staff at two locations to a consolidated larger office here in Auckland and we are now the fastest growing Amnesty section worldwide. From small to medium and beyond, Vertech has been there for us. They understand what it's like to work with a non-profit charity, patiently waiting when projects go askew for months or even years! The managing director, Daniel, has always given us personal and helpful service, going above and beyond what a network engineer should really provide! I thoroughly recommend Vertech IT and here's to another seven years.
Vivian Chandra
ICT & Database Manager
Amnesty International Aotearoa New Zealand
---
I've had experience of a few IT support organisations over the last 27 years. With Vertech, troubleshooting is completed quickly and the fix is permanent. This means one charge- not protracted cost and continued disruption
Max Divers
---
I have known and have had my IT Services taken care of by Daniel Watson for the past 15 years. During this time, he has had several roles, and been with several Companies until he has found his niche with his own Company.
I would recommend Daniel and his staff to anyone wanting 1st class service, Industry Knowledge, keeping up with new products available to enhance your IT function.
My involvement with Daniel being firstly with a SME, I was the G.M. It was an Australian Company so we had to have VPN integrated services. Later I started my own Company and Daniel and his staff set up all the necessary IT functions, and it all was professionally handled with the minimum of disruption.
Jill Morrison
Managing Director
In-Store Limited
---
Vertech has provided professional IT advice and delivered superb service to our company throughout day to day operation and projects in the past 9 years.
We highly recommend them to anyone who is looking for trusted and reliable IT support.
Tao Xia
Financial Controller
International Waste Ltd
---
We first engaged Vertech to streamline and upgrade our computer systems. From the very first contact all staff members have been very knowledge and extremely helpful. Nicola was instrumental in implementing our Xero accounts package. I would highly recommend Vertech for all IT matters.
Elaine Hooper
Office Manager
Prego Restaurant
---
Daniel and Nicola have done a great job project managing the installation of new hardware and software into our very technically young organisation. The change was undertaken during two busy periods for our own internal IT guru (Christmas for hardware and financial year end for software) so having a supplier we could trust and rely on was paramount. We are very satisfied with the result, and having been through a number of similar projects during my career, surprised by the lack of stress and issues.
Martin Oettli
General Manager Operations
Real Living Group
---
We have dealt with Vertech for a few years now and we like their personal approach and that we can develop relationships and understanding of our requirements with them and each of their technicians. They don't hide behind corporate screens and are flexible enough to work around us when needed.
Mark Lythe
Customs Manager
Stellar International Ltd
---
I have used Vertech for IT support for many years, and have introduced them to WizBang as well as our hospitality clients. I particularly like the way they build personal relationships and get to know our business. I would absolutely recommend them.
Fiona Wylens
Chief Operating Officer
Wizbang Technologies