About Us
Company History
Vertech was started as a business unit of Edtech in 2004 from a collection of small business customers that Edtech had collected over time. Edtech was a major provider of Network and Financial services to the Educational Sector at the time and wished to diversify. Daniel joined Edtech in 2007 to service those business customers.
Vertech as it is now sprang forth in 2010 when Daniel (a senior Network Engineer at the time) saw that the drive to look after those business customers by the mother company in the manner they deserve was fading and felt that he could take on that challenge. Daniel pulled in a former Account Manager from Vertech as a Partner and bought the business from Edtech.
Since then Vertech has operated as a bespoke IT Solutions company providing high quality personalised service to small to medium sized businesses in the Auckland area.
In 2013 Daniel bought out Mike's share of the business and is focussed on setting Vertech on a growth path, harnessing the opportunities provided by the UFB rollout and the explosion of Cloud based services to give our customers access to the best value for money solutions available.
2015 has seen a significant growth in the team, greatly expanding our Capability and Capacity along with a move into long awaited commercial premises in Bush Road, Albany.
Just now in 2016 we have taken the opportunity to expand our presence in South Auckland with office space near the Airport (17 Timberly Road) to better serve our fabulous clients in the Area.

Vertech's Mission - What do we do?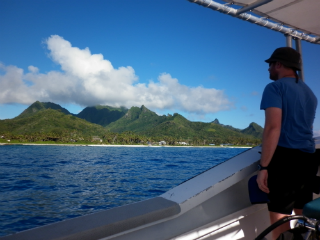 "We're a IT services company that looks after the systems of growing dynamic businesses so that SMB owners have the freedom to pursue their business goals without stress knowing that Vertech has their IT taken care of."
I have used Vertech for IT support for many years, and have introduced them to WizBang as well as our hospitality clients. I particularly like the way they build personal relationships and get to know our business. I would absolutely recommend them.
Fiona Wylens
Chief Operating Officer
Wizbang Technologies