Are you looking for a more proactive approach to supporting your company's network?
As you know, cybercrime is at an all-time high. Hackers are becoming more sophisticated (and successful) at getting past firewalls and anti-virus software to access bank accounts, steal data and install ransomware. If your company is growing and maturing, a more sophisticated and proactive approach to your IT systems is justified. The threat is VERY real and we firmly believe in PROACTIVELY supporting your network rather than REACTING to problems. Here Are Just A Few Of The Benefits Of Managed IT Services
You'll have peace of mind that critical security updates and patches are being done on your firewall, spam and antivirus software to drastically reduce your chances of a virus or hacker attack. While nothing can guarantee 100% protection, we can greatly minimize your risk with a proactive approach to maintaining these critical protections.
You'll know with certainty your data is being backed up and CAN be restored quickly in the event of an emergency. It is EXTREMELY common for backups to fail, and as it stands today, no one is validating that your data is being backed up in a way that would allow you to resume work fast. Our management plan would ensure we are proactively monitoring your backup to make sure you won't fall victim to a ransomware attack, disgruntled employee, accidental deletion or even a fire, flood or natural disaster.
You'll eliminate the frustration and inconvenience of unexpected downtime because we'll be proactively maintaining your systems to prevent that from happening. All IT systems degrade in performance over time, causing them to slow down, hang up and crash. Our preventative maintenance and network monitoring will detect these problems early and prevent them from escalating into more expensive repairs and downtime.
You'll receive faster resolution to any IT problem, thanks to our remote management tools. We now have the ability to remotely access (and repair) most IT problems right from our offices. If we cannot fix it remotely, we will dispatch a technician to your office the

same day

. You'll receive priority support when you have a problem.
You'll have the experience of a full in-house IT department, without the costs. We'll bring a TEAM of professionals to support your network, which will give you access to a broad level of skills and expertise on an as-needed basis.
You'll be able to budget for network support just like you budget for rent or insurance. Wouldn't it be nice to avoid unexpected costs for fixing or restoring your network? Now you can.
You'll get a "Virtual CIO" to help you budget for it and deal with any number of IT-related issues.
Just as it isn't prudent to run a business without solid legal or accounting advice, it's also not prudent to run an organization without solid IT advice. We BECOME your CIO and work with you on budgeting and planning for IT, as well as protecting your business from lost data, downtime, ransomware, disgruntled employees, regulatory action from non-compliance and a whole HOST of problems that can result from poor IT planning and management.
The clients we have transitioned to this service model have said the biggest benefit is the peace of mind they get from not having to worry about IT-related issues.
I'm sure you have your hands full taking care of clients and running your business. Under our Managed Service plan, we'll make sure everything pertaining to your computer network and its security is handled so you aren't distracted, inconvenienced or slowed down and can invest your time and your staff's time in running your business.
I also want to point out that this service aligns our goals with yours.
Under our current
"break-fix"
agreement, we PROFIT only from the failures in your IT environment because we only get called in (and paid) when something goes wrong; but under this new managed services model, we only benefit if we can be efficient and effective at keeping you PROBLEM-FREE. That's because we're on a fixed, agreed-upon IT services budget. If we fail to keep your network up and running, we have to remediate the problem without billing you extra. What Our Clients Are Saying About Our Managed Service Plan:
We had growing concerns about Cybersecurity
"We had been without a IT support partner for a while and
we had growing concerns about Cybersecurity
. Vertech have taken us under their wing with advanced endpoint protection, email filtering, and a cybersecurity awareness training program so I no longer need to worry as we now have
an experienced team
looking after all our IT requirements. They are accessible, as and when required which is a great improvement upon our past experiences so if you want a team who are personable, reliable and up to date with the latest in IT then I would
definitely recommend Vertech
to you."

Rebecca Stilton | Managing Director SLA Accounting
Vertech make us
feel like their most important client
. "Vertech have brought a number of software innovations to our IT landscape but, most importantly they have managed to maintain a human face and a desire to make us
feel like their most important client
. Most Kiwi Companies want to know who they are dealing with particularly with IT. Our systems and data are the most critical aspect of our business, it has to be looked after by somebody you can trust and Vertech with their personalised IT solutions provide this. If you are considering making a change in your IT support team take the step closer to Vertech,
their people and structure are top quality
."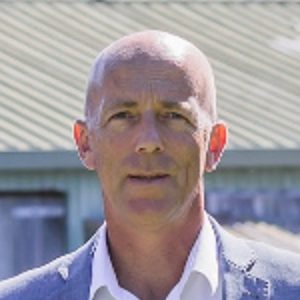 James Boughey
International Cargo Systems Ltd
Because we know this is a far superior way of delivering IT services , we are strongly encouraging to consider this option. What You Need To Do Now is complete the Form and we will contact you.
Disaster Recovery Planning