Financial
Seems like we've been inundated over the past few years with rampant cybertheft. In 2020, 7,809 incidents were reported to CERT NZ, a 65% increase from 2019. The top three incident categories in 2020 are:
3,410 phishing and credential harvesting reports, up 76% from 2019
1,920 scams and fraud reports, up 11% from 2019
1,560 malware reports, up 2008% from 2019
14% of reports made to CERT NZ had some form of financial loss, with a total value of $16.9 million Unfortunately, in the world we live in, this is most likely the norm going forward and not just a blip on the radar. So, how can you stay protected online? While there is no way to absolutely, positively, 100% stay safe online, by taking these 9 steps, you will be as safe as possible. 1.
Only Shop On Secure Websites
. Before you type your credit card into a website, ensure it is secure. Look for "https://" in the address bar of your web browser when you are checking out. 2.
Avoid Financial Transactions Over Public Wifi
. You can't guarantee that free or shared WiFi access is secure. Ok to connect for browsing the web, but avoid financial transactions on these connections. 3.
Use A Secure Network For Financial Transactions
. Protect your computer with a firewall, antivirus and anti-spyware software. 4.
Setup Banking Alerts For Unusual Or Large Transactions
. Ask your bank to notify you of any suspicious or large transactions. 5.
Use Credit Cards Instead Of Debit Cards
. Most credit cards offer better fraud protection, plus if money is stolen from a debit card, then it has already left your bank account. 6.
Pick Complex Passwords
. Use phrase acronyms and keyboard combinations. Never use repeat passwords or words in the dictionary for your financial accounts. 7.
Never Directly Answer Or Respond To An Email From Your Bank
. Criminals have become very adept at appearing that they are a financial institution when they are not. Never rely on links in emails to access your financial accounts. 8.
Install Available Security Updates On Your Computer, SmartPhone and Tablets
. Many cybercrimes target known security holes on your computing devices. Stay up to date to stay secure. 9.
Check Your Bank Balances And Statements Regularly
. Good ol'-fashioned visual checks on your balances and a scan of your transactions are the best practice to be sure that nothing has slipped through the cracks. Besides following these basic steps that are within your control, what are you doing to protect yourself and your clients when it comes to expert hackers that have taken meticulous steps to bypass these? This is where partnering up with a trusted IT Team like Vertech could be the safety barrier between you and those pesky hackers. With the right team and processes in place your response will no longer be reactive. Give us a call today on
09 281 4034
or complete the contact form at the top of this page and we will be in touch to help you take the next steps to secure your Organisation!
---
This is what some of our clients in the Dentist field have to say:
We had growing concerns about Cybersecurity

"We had been without a IT support partner for a while and
we had growing concerns about Cybersecurity
. Vertech have taken us under their wing with advanced endpoint protection, email filtering, and a cybersecurity awareness training program so I no longer need to worry as we now have
an experienced team
looking after all our IT requirements. They are accessible, as and when required which is a great improvement upon our past experiences so if you want a team who are personable, reliable and up to date with the latest in IT then I would
definitely recommend Vertech
to you." - Rebecca Stilton | Managing Director | SLA Accounting
---
Personalized and friendly service!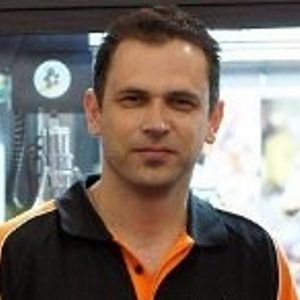 "Since engaging with Vertech it's been a great load off our minds knowing that if something goes wrong there is someone competent to call to get tech help quickly & that we are protected from external hackers with the
layers of cybersecurity
systems they've added. Their technical response is prompt and the organization of tickets is excellent so that jobs are followed through on by
their close-knit team
with owner directly involved. They have enough staff that the job can be done, but not so many that the job gets lost or passed around. 
Personalized and friendly service!
" - Cliff Hopkins | Managing Director | SHINEON LTD
Disaster Recovery Planning